Inviting and natural, Lanaudière adds a touch of authenticity to your professional meetings.
Take business activities out of the office
Here, meetings can be held virtually anywhere. From modern meeting rooms, vacation centres in the heart of nature and country-style restaurants to urban hotel complexes – come enjoy a friendly atmosphere that fosters interaction and creativity.
Popular classic locations
Take your meeting out of the office and into picturesque Lanaudière. The region's hotel establishments offer a peaceful environment for corporate meetings, far from the hustle and bustle of major cities. Friendly and convenient, they offer all the services that business people need, with a distinctive touch – the authenticity of human-scale businesses. Whether your meeting is formal or casual, Lanaudière hotels offer a wide range of multipurpose rooms. Comfortable and elegant, Hotel Château Joliette is known for its chic décor and location alongside the L'Assomption River. Nearby Hotel Super 8 in Lachenaie and Impéria Hotel & Suites in Terrebonne are ideal for smaller meetings without all the frills. Halfway between Montreal and Trois-Rivières, the Days Inn Berthierville is all about accessibility and simplicity.Nestled on a mountainside or overlooking a lake, Lanaudière's inns give business meetings a whole new meaning. Access to the latest technology, all the amenities needed and a wealth of activities – it's the perfect way to mix business with plenty of pleasure!Located in a unique rustic setting, Auberge du Lac Taureau in Saint-Michel-des-Saints impresses guests with its breathtaking panoramic views. The natural charm of Auberge aux Quatre Matins in Saint-Côme encourages creative thinking. To the east, Auberge du Vieux Moulin is surrounded by the vast forest of Saint-Émélie-de-l'Énergie, offering a welcoming corporate experience.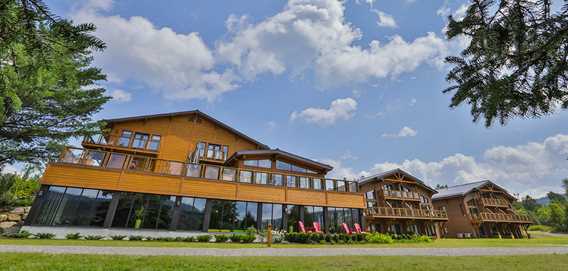 A new way of looking at work
Who said meetings had to be held in a formal setting? Lanaudière has a multitude of tourist sites for hosting your business gatherings in a friendly atmosphere and inspiring working environment. Nature stimulates the creativity you need that leads to productivity. Numerous rustic villages offer meeting rooms filled with natural light and surrounded by mountains, forests, lakes and valleys. That's precisely what Saint-Donat has to offer at Le Grand R. 
Our suggestions of places for your meeting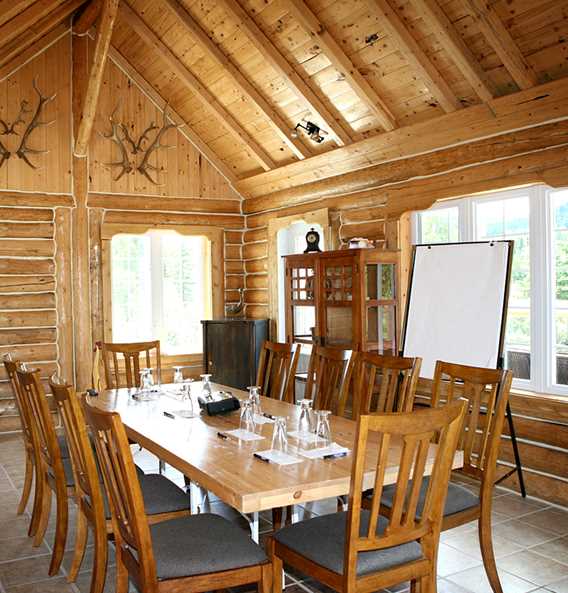 Open year-round, the complex is ideal for enjoying the great outdoors between two meetings, then settling into a cozy bed in a comfortable cottage. For an authentic Lanaudière experience, the region's golf clubs feature lush courses and picturesque landscapes. Ideal for hosting business meetings in a peaceful setting, Golf Le Versant in Terrebonne, Club de golf Montcalm in Saint-Liguori and the Rawdon Golf Resort are among the most beautiful in all of Quebec. You'll thoroughly appreciate your day, whether ending it on the course or on a terrace for some impromptu networking.
The region of Lanaudière is renowned for its festive, country-style restaurants featuring local products. The numerous restaurants and microbreweries are more than happy to host business gatherings with private, adaptable rooms. It's the perfect opportunity to mix delicious food with business "in true Lanaudière fashion" – that is, in a casual, warm and friendly atmosphere.