Picturesque scenery and nature all around – the perfect setting for your wedding.
Your love story
It's the most beautiful day of your life. Celebrate your union in a romantic, country-style setting, where breathtaking views and exquisite locally sourced food go hand in hand. Hospitable and friendly, Lanaudière is an enchanting décor for any love story.
A delight for the senses
Getting married in Lanaudière means celebrating your special day in a spectacular natural environment that brings together charming reception halls with beautiful nature. It has everything you need to make your dream day come true. Here, hundreds of wedding celebrations are held every year – from intimate gatherings to grandiose receptions. Cozy hotels nestle in the mountains, country inns dot the forest and magnificent golf courses put you in the heart of the infinite greenness. Simply pick the setting best suited to the most beautiful day of your life from among an endless choice of stunning panoramas. The enchanting scenery varies from season to season. This constantly evolving décor brings a unique twist to every wedding. Frozen crystal clear lakes add a magic touch to winter time photo shoots, while flowering trees welcome your guests in a colourful setting in spring. Rich verdant forests span across the region in summer, turning into magnificent fiery colours come fall. The perfect setting to immortalize your dream day. To top it all off, Lanaudière's food scene will delight your guests. Local vegetables, fruits, meat, cold cuts, wine, beer, cheese, honey, jams, oil and herbs – you can enjoy delicious local products from appetizers to desserts. True pleasure creators, Lanaudois caterers put the focus on regional products and local farms to garnish their dishes with freshness and charm the most discerning taste buds.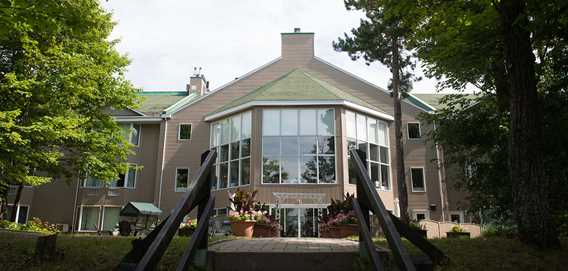 Comfort comes to the party
Lanaudière's reception halls are known for offering guests a warm welcome. A friendly atmosphere for gatherings is the essence of the region. Picture a country-style wedding in the heart of nature on an island bordered with mature trees. What a romantic scenario! This dream setting exists at La Distinction, in Joliette. In the same city, Hotel Château Joliette hosts your union in a chic décor, embellished by the majestic L'Assomption River. Comfortable rooms allow guests to unwind after a festive, memorable night. Why not tie the knot on a mountain perched on a natural promontory, surrounded by 100-year-old trees? That's what you'll find at La Montagne Coupée in addition to breathtaking scenic views of the surrounding nature. A few kilometres away, Auberge Val Saint-Côme awaits you at the foot of the mountain, where reception halls are filled with natural light and gorgeous countryside views.
Our suggestions of places for your wedding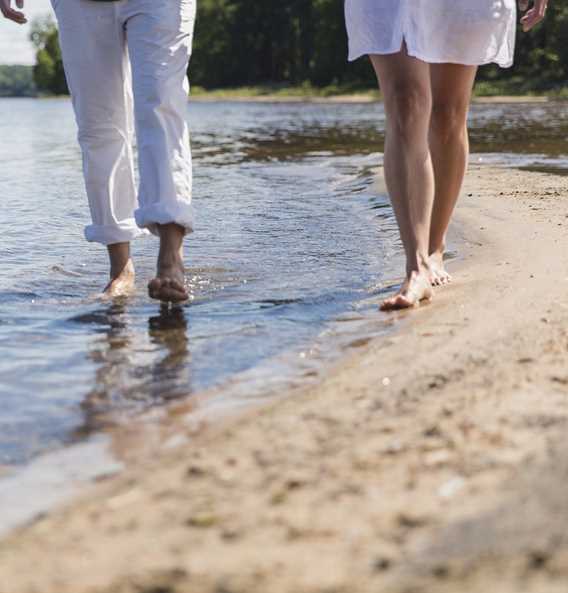 Lanaudière is a paradise for nature enthusiasts. With a long fine-sand beach and its log cabin style, Auberge du Lac Taureau will charm all your guests, from arrival to sunset, when they'll discover their comfortable, rustic-style room. Or, if your perfect celebration includes a vast countryside domain dotted with lakes and surrounded by mountains, Le Grand R will not disappoint. Whether your wedding takes place on the banks of a body of water, on a mountainside or in an enchanting forest, a wide variety of comfortable accommodations await you in Lanaudière, to ensure your special day is a magical one.