Celebrate your wedding in an authentic Lanaudière setting.
Plan to have your wedding in Lanaudière
For that special day, choose a romantic, country-style setting where breathtaking views and exquisite food go hand in hand! Friendly, authentic Lanaudière welcomes you in the heart of nature to share your love story and create lasting memories.
A wedding that reflects you
Lanaudière is the perfect place to say "I do" on the most special day of your life. Our region holds hundreds of wedding celebrations every year, from intimate gatherings to grandiose receptions. The professional staff at our numerous sites will guide you every step of the way. There are so many venues to choose from: cozy hotels nestled in the mountains, country inns on the edge of the forest, magnificent golf courses offering infinite greenness… You're sure to find the setting that's perfect for your special day.
To top it all off, Lanaudière's gastronomy will delight your guests with fresh, locally sourced products. Our Lanaudois caterers are true pleasure creators, offering unique dishes that feature regional products from local farms. An outstanding food experience!
The enchanting scenery varies from season to season. This constantly evolving backdrop brings a unique character to every wedding.
Spectacular white snowscapes and frozen crystal-clear lakes add a magic touch in winter, while flowering trees welcome your guests to a colourful setting in spring. Rich verdant forests span the region in summer, their brilliant colours contrasting with the bright blue skies in fall.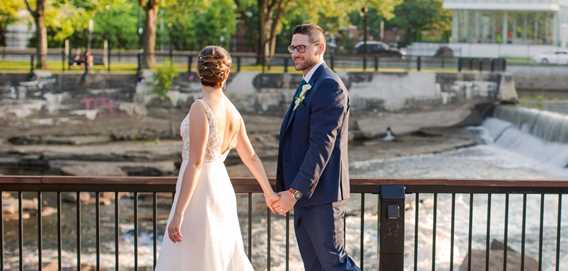 Comfort comes to the party
Lanaudière's reception halls exude authenticity. Creating a friendly atmosphere for gatherings is what we do best. Looking for a one-of-a-kind venue for your special day? How about a country-style wedding on an island bordered with trees? Or a reception embellished by the majestic L'Assomption River? Or a mountaintop setting surrounded by a 100-year-old forest? When the festivities wind down, guests can retire to a comfortable room for a good night's sleep.
Our suggestions of places for your wedding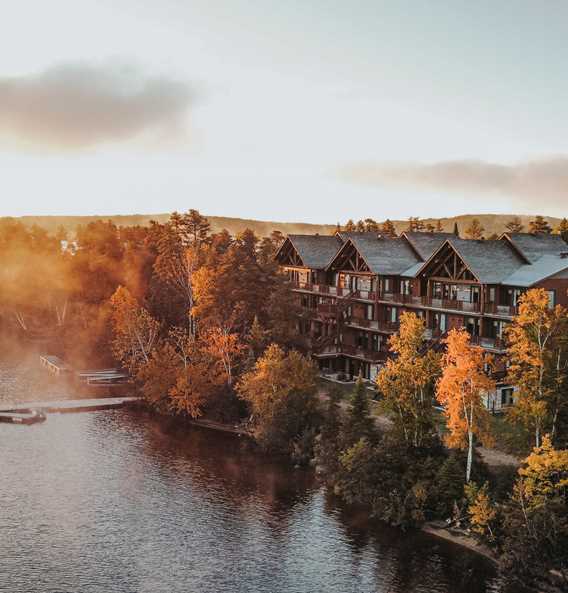 Lanaudière offers you the great outdoors on a silver platter. Whether on a mountainside, on the shores of a sparkling lake or deep in a verdant forest, your wedding day is sure to be a magical one.