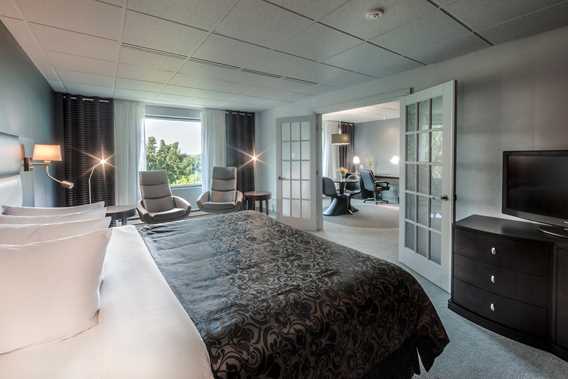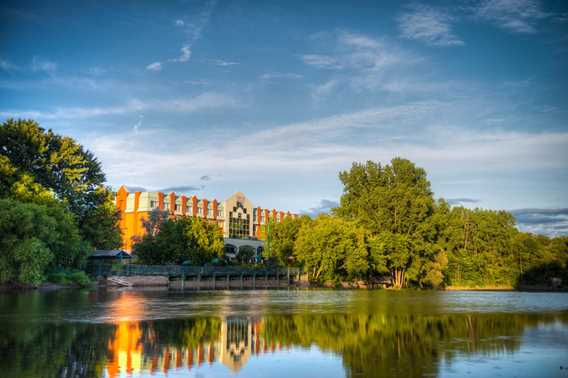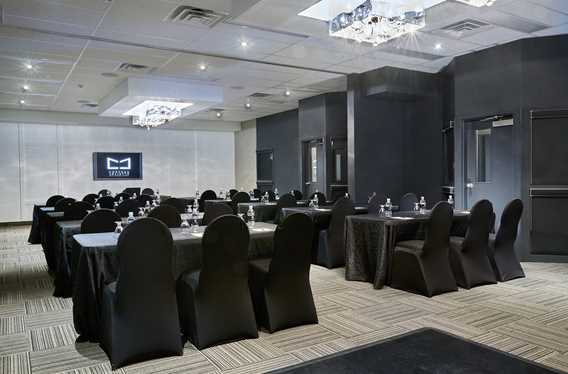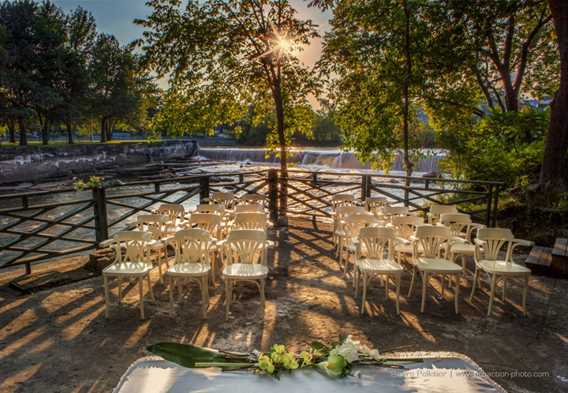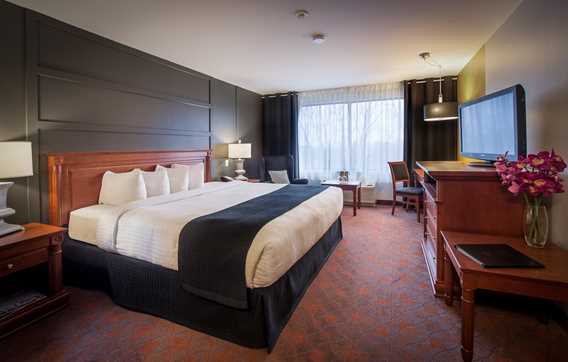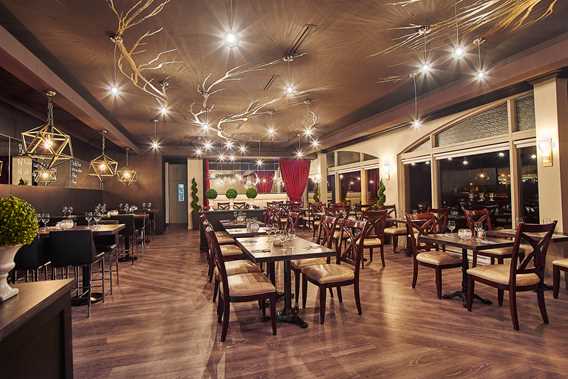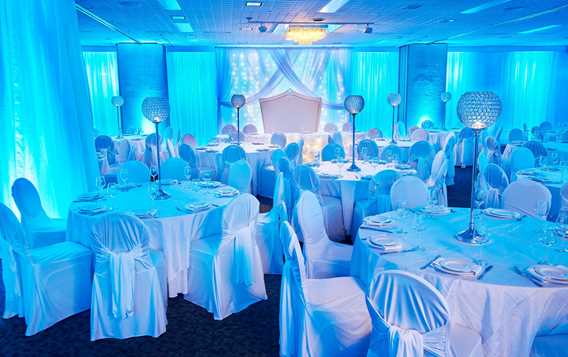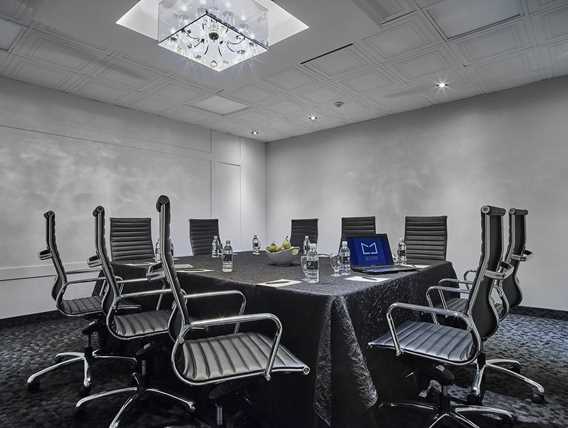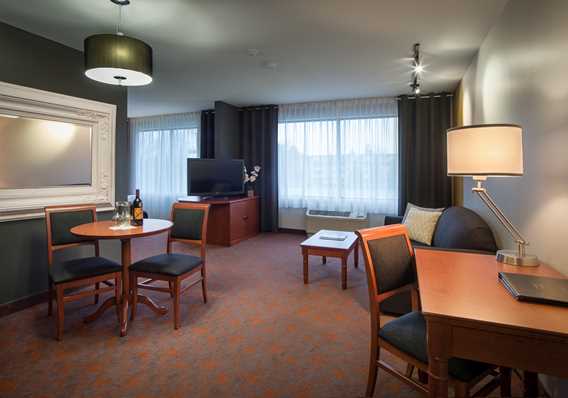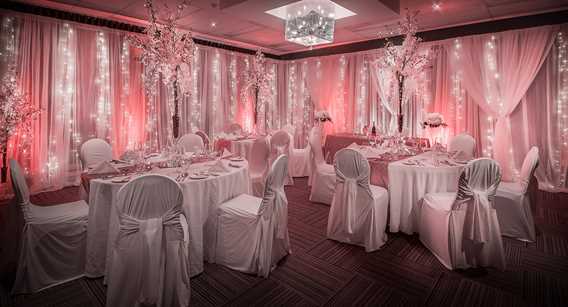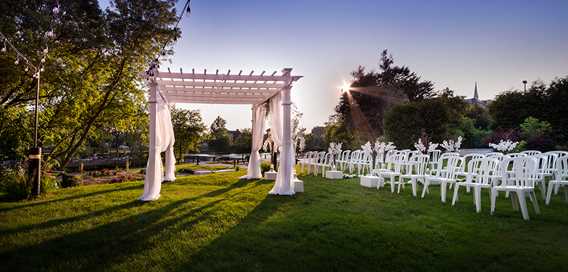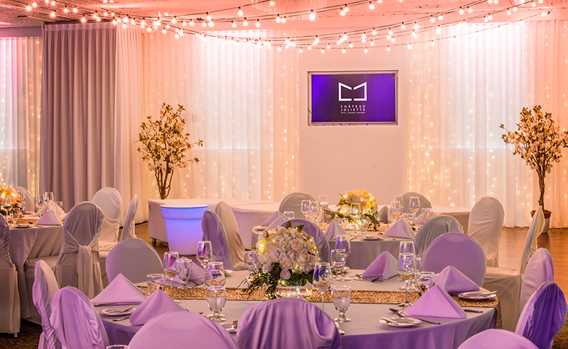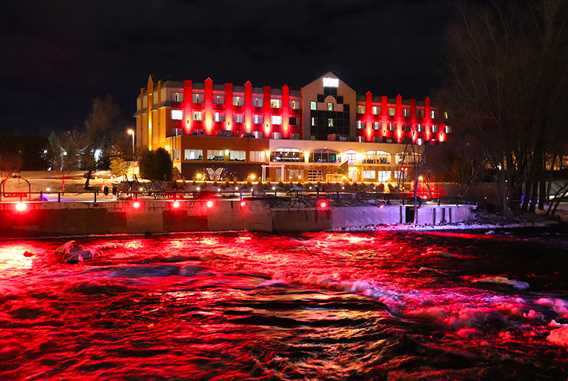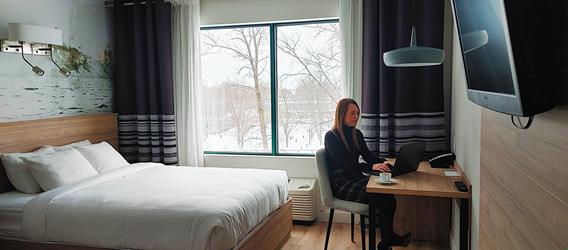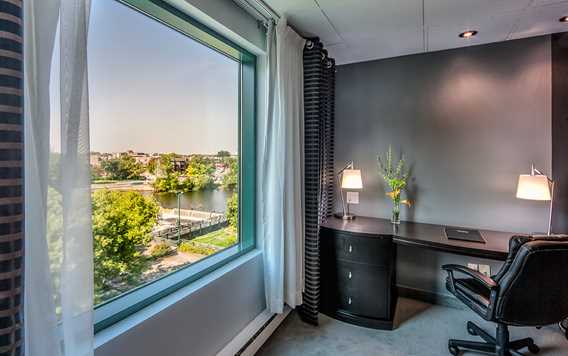 Body of water
Restaurant on-site
Free Wifi Access
Bar
Savor the pleasures of life, that's what Hôtel Château Joliette offers you! A multitude of high quality services to enhance your stay, whether for business or pleasure.

The Château Joliette is the perfect place to organize your event. Whether it is for a convention, a meeting, a wedding or even an anniversary, we have the success of your event at heart.

Located at the entrance of Joliette, in the beautiful Lanaudière region, the Château Joliette stands majestically on the banks of the Assomption River. Because of its proximity to the economic activity of the city of Joliette, you can get around by car as well as by foot.
90 rooms and suites
Up to 11 conference rooms
Capacity of 350 people
Terrace on the banks of the Assomption River

A warm urban hotel where attentive and professional staff awaits you, as well as versatile services and products. Because your event is UNIQUE and it is essential for us to make it a success!
Accredited Welcome Bicycle facility.
Consult the map of our rooms: https://www.chateaujoliette.com/pages/affaires
Services
Activities
Fishing
Waterway
Biking
Skating rink
Golf
Theater
Bike path
Cross-country skiing
Services in units
Air Conditioning
Mini-refrigerator
Internet/WIFI access
Wifi in units
Payment options
MasterCard
Visa
Debit
American Express
Offered services
Restaurant
Outdoor parking
Wifi access
Belvedere
Bar
Bicycle lock
Elevator
Electric vehicle charging station
Hotel - informations
Number of suites: 9
No Smoking
Maximum price: 359$
Minimum price: 179 $
Number of rooms: 81
Accreditation
Bienvenue cyclistes! Certified
Wedding
The Château Joliette offers the perfect site for a successful wedding. Our experienced team would like to make your wedding an unforgettable day where every detail reflects who you are and what makes you special: your style, your charm, your personality.
Simplify your life by opting for the turnkey wedding service at the Château Joliette:
Banquet halls: perfect for the wedding ceremony and party, our banquet halls are flexible enough to adapt to any ceremony, whether intimate or grand
Ceremony in an enchanting site: the Château Joliette offers a rustic site for a magical outdoor ceremony, under a tent in its vineyard, or cocktails on the large terrace which runs along the Assomption River. And of course, enjoy its beautiful setting to take beautiful wedding photos.
Gastronomy: our chef will create a menu according to the tastes and dietary restrictions of your guests – allergies, vegetarian, etc. Cocktails, buffet style or banquet with table service, we adapt our offering to meet your wishes and let you sample the menu before the big day
Accommodation: 4 star quality, the only one in its category in Joliette, the Château Joliette Hotel offers a range of rooms that will appeal to your guests. And for the bride, the luxury suite will be available to prepare in peace. We offer special rates for booking a block of rooms for your guests. Parking is free
Equipment and services included: the Château Joliette takes care of most of your needs: chair covers, tablecloths, lighting, dance floor, TV and projection, high speed wireless Internet (WiFi), etc. And we can complete the service with a list of qualified and affordable suppliers: photographer, DJ, decorator, etc.
Personalized service: our experienced staff will be happy to assist you in planning and organizing your wedding. Our Maître D will be there on the big day to ensure the success of the event, from beginning to end
Planning is the key to success and our extensive experience is sure to make all the difference! Whatever your request, our attentive staff will strive to satisfy you.