Golf tournament
Get inspired
Rustic decor, exquisite food and authentic hospitality – that's how business is done in Lanaudière.
Combine business with pleasure
Greenery as far as the eye can see, picturesque landscapes, rigorously maintained courses... Lanaudière is home to numerous beautiful golf clubs. These immense natural spaces, showcasing the region's beauty, provide a magnificent setting for memorable business meetings.
A timeless tradition
A memorable day just a stone's throw away from major urban centres – that's what awaits guests invited to a golf tournament in Lanaudière. Whether for a fundraising campaign or corporate activity, it can be a truly enriching event that transcends the simple business context. Employees can escape the confines of the office to enjoy the benefits of a day in the outdoors in a casual professional atmosphere. It's a perfect opportunity to meet new people, create new bonds and strengthen relationships. No wonder golf tournaments are so popular throughout the Lanaudière region, year after year. Proud to host traditional golf tournaments for the largest companies in Quebec, Lanaudière's golf clubs offer a range of turnkey services. An experienced team of professionals welcome the participants upon arrival. Following a tasty breakfast, some tips from pros and a few practice shots, golfers of all skill levels are ready to hit the verdant courses. Experts and beginners alike can enjoy friendly competition in a relaxed atmosphere. Along the way, the beautiful natural environment is the perfect place to cultivate business relationships. To top off the day on a good note, guests can continue their interactions on a sunny terrace or reception room offering a spectacular view. Whether enjoying a cocktail or a delicious meal, the atmosphere is perfect for casual networking.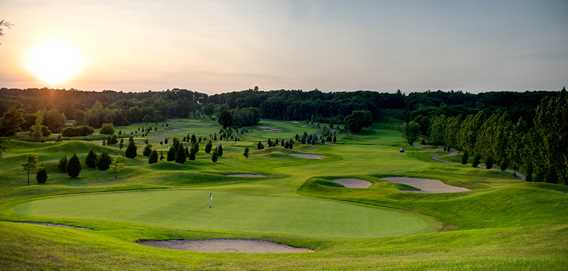 Natural beauty
The beautiful region of Lanaudière is home to many magnificent and carefully maintained golf courses. They can be found throughout this vast natural region, from the plains of the St. Lawrence Valley to fine mountainside locations in Lanaudière's back country. With enchanting settings of mature trees, attractive bodies of water and abundant wildlife, these truly are areas of outstanding natural beauty. Players who come to Le Versant golf club in Terrebonne will be enthralled by the vast 350-acre domain. At the Montcalm golf club in Saint-Liguori, they'll make their way alongside the meandering Rouge River. And at the 100-year-old Rawdon golf club, they'll take in the natural beauty of the magnificent mature trees bordering the course.
Our suggestions of places for your golf tournament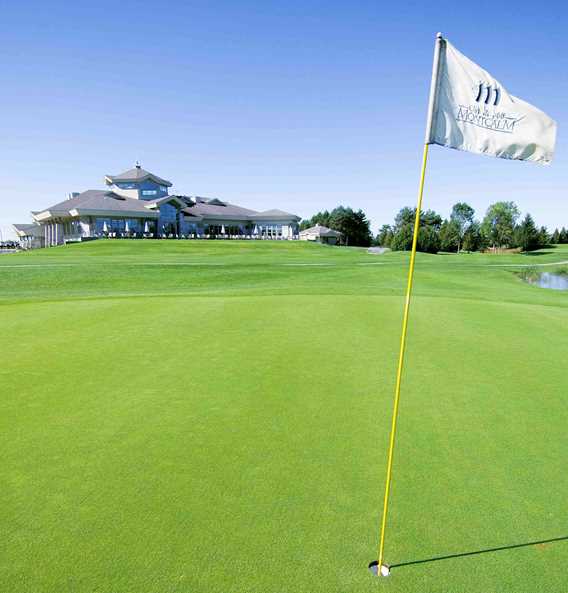 In Lanaudière, golf tournaments go beyond the boundaries of the course. In addition to the breathtaking scenery, the region's restaurants are known for their outstanding locally-sourced food. Chefs create exquisite meals that add a delicious dimension to your day. Kick off your tournament with an energizing brunch on a sunny terrace. End the meeting in style with a banquet served in a welcoming reception hall. For a more festive event, DJ services are available to get everyone moving on the dance floor. A great way to prolong the fun into the night! After all, participating in a golf tournament on one of Lanaudière's magnificent courses is much more than just hitting a ball. It's a perfect excuse to enjoy a memorable day in the heart of a spectacular environment.