Corporate retreat
Get inspired
Simon Laroche
See things differently by choosing Lanaudière.
Find inspiration for your business project
Are you looking for a place to reflect on your next objectives, tackle a new business project or review your corporate priorities? You'll find inspiration and creativity in the peaceful natural environment of Lanaudière.
Choose Lanaudière for your next corporate offsite
Give yourself time to look at things differently. A few days at an offsite in Lanaudière will help you see everything more clearly while savouring the moment. Get inspired at a lakeside picnic, by a fire or over a gourmet meal featuring local products. A change of scenery will help you reconnect with yourself and get back to what really matters!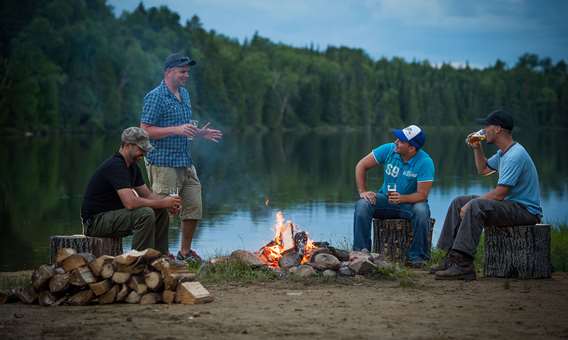 A stay unlike any other
Offsite work sessions don't need to be behind four walls! All that's needed is willing participants. Take the time to get together to think about your goals, away from the daily grind. Take advantage of the benefits of nature to take a step back and get into solution mode.
Let the relaxed and friendly atmosphere of Lanaudière fill you with creativity. Give wings to your strategic planning in a country inn or the more rustic surroundings of an outfitter or vacation centre. There's also "experience lodging"— Lanaudière has it all, and it's all authentic.