Why choose Lanaudière
For your corporate event
People choose Lanaudière for its proximity and many exclusive activities, and they come back for its legendary hospitality and lush nature.
Doing business in true Lanaudière fashion
Lanaudière promises you a genuine, colourful experience that contrasts with the sameness of the office routine. Step outside, take in the breathtaking scenery, visit outstanding natural sites and energize your corporate teams.
Authenticity
​The legendary hospitality of Lanaudière people can be felt upon your arrival – a relaxed atmosphere that's favourable for forging bonds among coworkers. The ties we build with our customers emanate authenticity. That's what Lanaudière is all about. From north to south, the region is full of human-scale enterprises with a personalized business approach. Friendly cities and rural municipalities welcome you in an environment conducive to discussions. Attractive establishments provide a relaxed atmosphere where human contact is the key. Adding a Lanaudière touch to your meetings means enjoying an original, authentic experience. Far from the big city bustle, your team will discover a setting where ideas flow freely and creativity flows. At these inviting sites, meetings are productive as everyone benefits from escaping the daily routine. Lanaudière welcomes all of your events, whether professional or festive, with open arms and a friendly smile. Come celebrate your next one with us.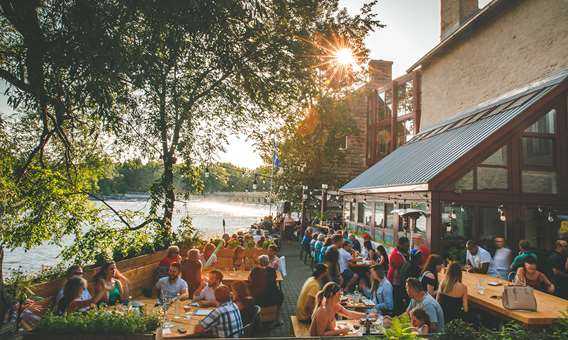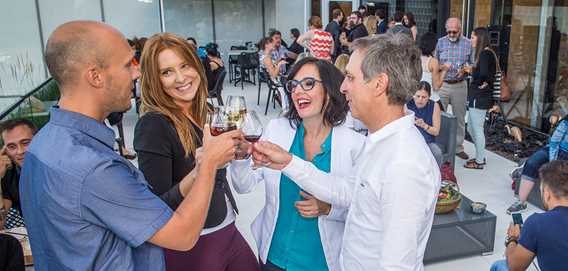 Accessibility
As soon as you arrive in Lanaudière, time takes on a new meaning. An enchanting nature and peaceful calm reign here: you're filled with a sense of well-being as time slows down. That's the Lanaudière effect. Located near major urban centres, this inviting region is within easy reach. Far from the stress of traffic, Lanaudière will charm you with its attractive business establishments, human-scale enterprises and relaxed pace of life. On its picturesque roads, time is never lost. Free of detours and traffic, you're close to majestic nature, numerous must-see attractions, stimulating outdoor activities, cultural sites, regional cuisine and comfortable accommodations. Naturally generous, Lanaudière offers affordable accommodations that give your team so much more. These venues have everything you need, including access to the latest technology and configurable rooms, to professional help in organizing a memorable corporate event. In magnificent Lanaudière, every minute is lived in the present. Because here, stress is never included.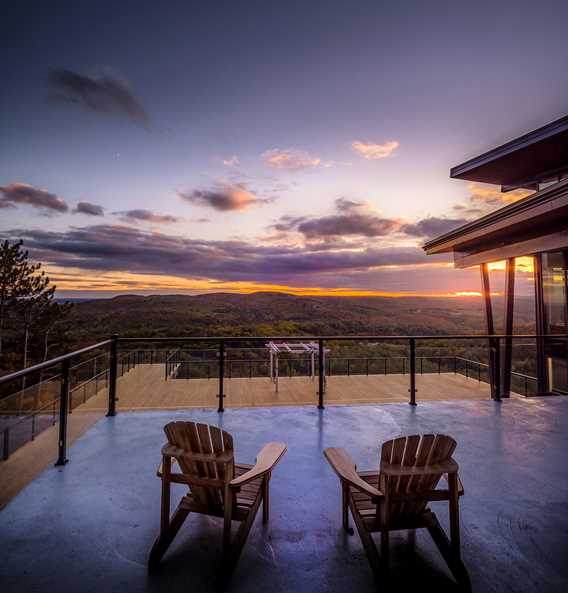 Exclusivity
Everywhere on Lanaudière's immense territory, nature captivates with its pristine beauty. Breathtaking panoramic views hide exclusive locations where ties are strengthened and business approaches are more personalized. That's the Lanaudière effect. Vast and beautiful, Lanaudière offers work teams an idyllic setting where awe-inspiring sites overlook crystal-clear lakes, majestic mountains contrast with the brilliant blue sky and meandering bodies of water make their way through mature forests. From the magnificent plains of the St. Lawrence Valley to the spectacular mountains of the back country, our region is imbued with a peaceful atmosphere. All this impressive scenery helps make an ordinary gathering extraordinary. In this natural environment, businesses can enjoy exclusivity at welcoming establishments. In your own reserved space, ideas take form and new viewpoints revitalize business projects. Truly unique, Lanaudière transforms your corporate events into lasting memories.