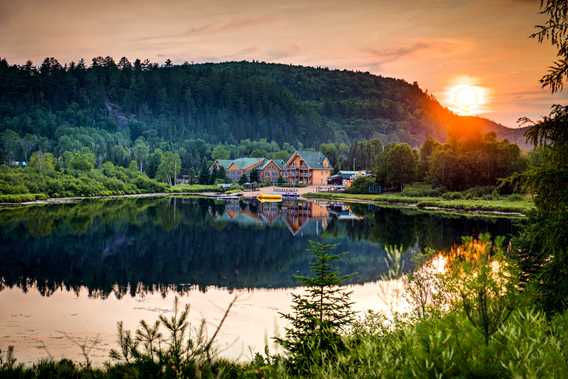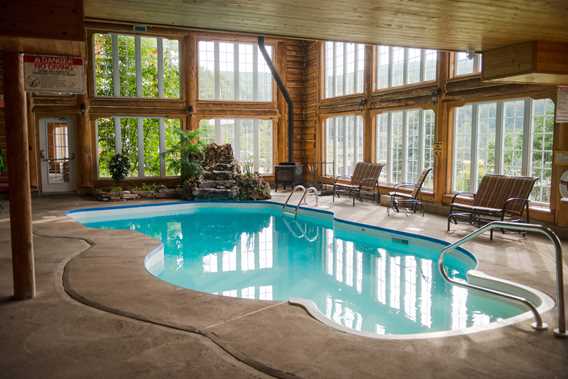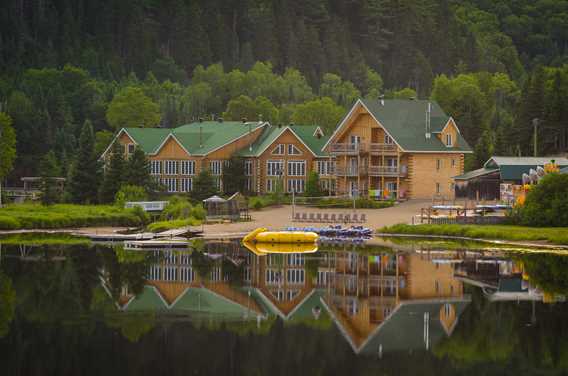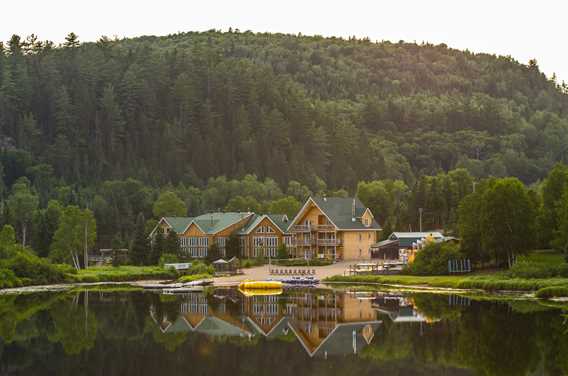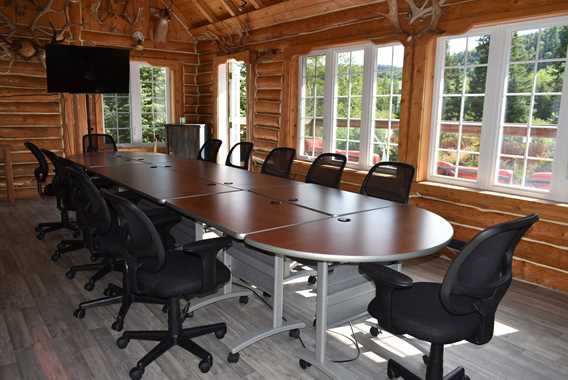 AUBERGE DU VIEUX MOULIN
Sainte-Émélie-de-L'Énergie
Beach
Indoor pool
Restaurant on-site
Free Wifi Access
Nordic baths
In the middle of nature and easily accessible, the Auberge du Vieux Moulin is only 1 hour and 15 minutes from Montreal. A place where wood, from room to room, gives the place a warm atmosphere. Rooms decorated in the old fashioned way and of all comfort. Snowmobile relay in winter and pedestrian relay of the national trail.  Since spring 2011, we produce, on the site of the inn, all the maple products that will be served to you. We have even taken the adventure a step further by replacing all the sugar on our table with maple syrup.
3 meeting rooms
Up to 30 people
Ideal for groups of 8 to 16 people
Enchanting decor
Charming auberge on the edge of a lake and the Black River, where serious business meetings take on the air of escapades. Located one hour and fifteen minutes from Montreal, Auberge du Vieux Moulin has been offering fine and generous cuisine for 22 years. Rooms, suites, cottages, corporate and reception meeting rooms, you will find the perfect solution for a successful event, all in the heart of nature. Our facilities are ideal for groups of 8 to 16 people. In every season, a playground awaits you : kayak, canoe, pedal boat, beach, hiking and panoramic, mountain biking, snowmobile raids, dog sledding, tube sliding, snowshoeing, ice fishing, sugar shack and so many others. Then relax in our steam bath, our saunas, our indoor pool, our 3 outdoor spas along the river or the center of care and massage, always in an enchanting setting. At the Auberge du Vieux Moulin, we focus on comfort, delicacies, activities and experiences in order to satisfy you and make you want to come back. So see you soon!
Services
Activities
Fishing
Beach
Waterway
Ice fishing
Skating rink
Mountain biking
Golf
Hiking
Snowmobile's trails
Wildlife observation
Indoor pool
Climbing
Spa
Snowmobile rentals on-site
Cross-country skiing
Canoe/kayak
Dogsledding
Pedalo
Snow tubing
Services in units
Air Conditioning
Mini-refrigerator
Internet/WIFI access
DVD player
Fireplace
Microwave oven
Whirlpool
Kitchenette
Payment options
MasterCard
Visa
Debit
enRoute
Offered services
Washer / Dryer
Outdoor parking
Wifi access
Belvedere
Bicycle lock
Storage for skis
Airport shuttle
Hotel - informations
Number of suites: 1
Maximum price: $305
Minimum price: $200
Number of rooms: 21
Cottages - informations
No smoking
Unit capacity: 2 to 15
Maximum price: $725
Minimum price: $200
Number of cottages: 3
Experience lodging - informations